Authentic
Mediterranean
Cuisine
Welcome to the delicious food and flavors of the Mediterranean and the atmosphere of our unique Greek "taverna" tradition. We've been family-owned since 1998.
My father's ancestors originally came from a mountain village near Sparta, named Tsakonia. Their last name at that time was Tsingos. Eventually they moved to a village in western Peloponnesus called Koleri, near the cities of Pyrgos and Olympia. Because the family came from Tsakonia, they changed their name to Tsakonas, the English translation is Chaconas, which is our name today.
My father, Michael, his brother Achilles and his mother Dyonnisia came to America in 1914. I checked the manifest in Ellis Island, and he came with 20 dollars in his pocket!
Settled in Milwaukee, my dad was 14 years old and never had the chance to go to school. Instead he went to work at his father's hat cleaning and shoeshine parlour. His younger brother, Achilles eventually graduated from the University of Illinois with a degree in architecture. The cold winters in Milwaukee were unusual for my warm-blooded relatives. They all lived in a small apartment with no heat and my dad said that the water in the toilet actually froze!  My dad worked 12 hours a day, 7 days a week to keep us all together and thinking back, I rarely saw him!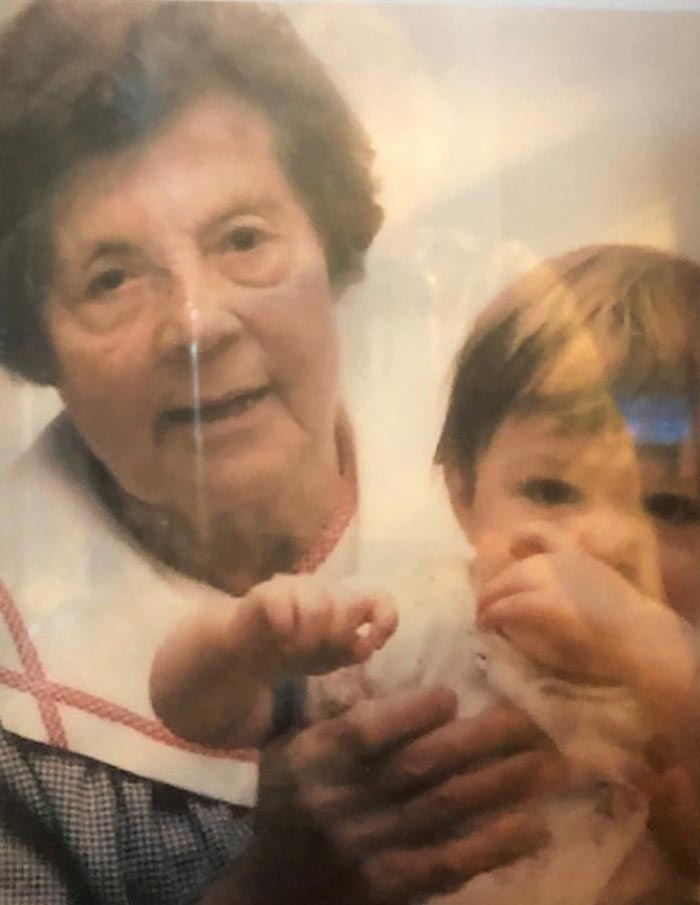 My mother Athena was born in a small village called Agoulinitsa, just across the river from my dad's village, Koliiri. Her father, Spiro died of typhus when she was very young. Her mother, my Grandmother's name was Sofia and her younger brother, Demetrios. My grandmother's brother, Vassili, arrived in the US in the early 1900's to make enough money to bring his sister's family to the US. Unfortunately, there was only enough money to bring two people over and Sofia chose to take her son Demetri. My mother was only eight years old when her mother and brother left for America and she was raised by her aunt, Kaliopi, who she loved and adored.
My ancestors all came to America because they were under the impression that money grew on trees. They all worked very hard, thinking they would make enough money to return to Greece.
Unfortunately, World War 1 broke out and their dreams never came to fruition. It wasn't until 1925 that my mother's family had enough money to bring Athena to the US. Understandably, she was reluctant to leave Greece because she had such a special bond with her aunt who had raised her.
When I was in my mother's village one time, I ran into an old man in a cafenio (a Greek coffee shop). He asked me why I was there, and I told him I wanted to visit my mother's village. When I told him my mother's name was Athena, tears came trickling down his cheeks.  I asked him why he was crying, and he said: "In 1925 I took your mother to the city of Patras to board the ship to America!"  1925 was the last year Ellis Island accepted foreigners. My mom arrived at 17 years old and didn't remember her mother or brother.
My mom was homesick and longed for her loving aunt and her life back home. She was miserable in Milwaukee trying to know and forgive her mother for abandoning her. By then my Grandmother had married a man by the name of George Romas and luckily, he adored my mom, bringing a little comfort to her life in America.
My grandmother went to work in a tanning factory to make enough money to send my Uncle to Dental School. He graduated during the height of the Great Depression and would tell me about looking out from his office window and watching people in the so called "Soup Lines."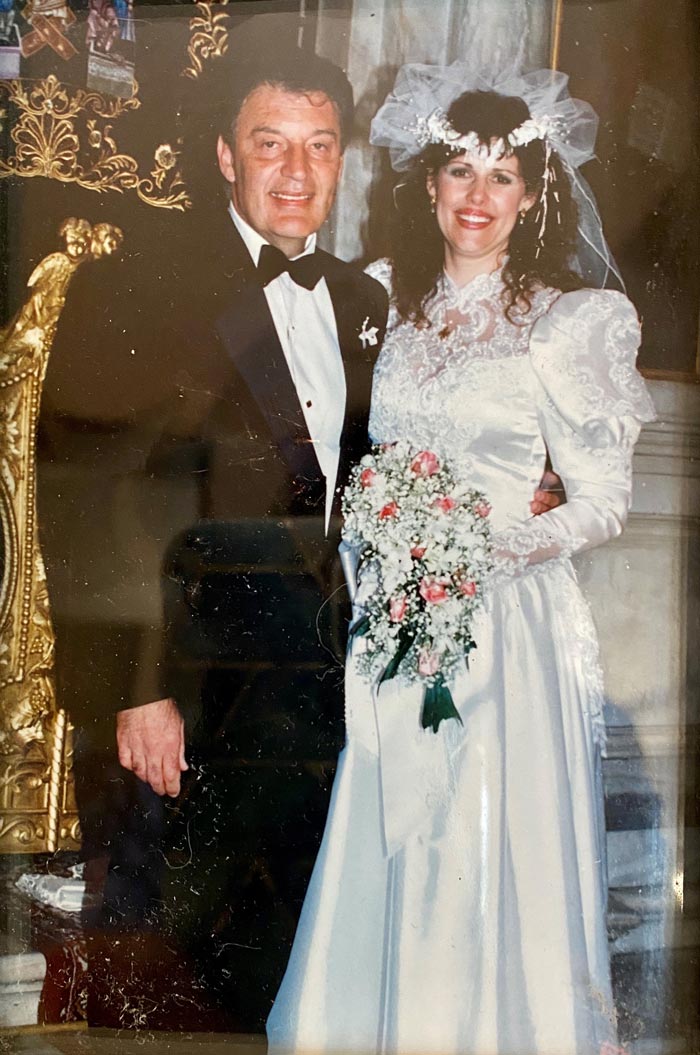 My mother never had a formal education, but she was one of the smartest people I knew.  In 1937 she married my father Michael, in an an arranged marriage that lasted 60 years! Since my father worked 24/7 my mother was the disciplinarian in our house. I remember when she would get mad at us and chase us around the dining room table with a broomstick!  I remember her saving all the quarters my dad brought home to save enough money to send my brother Nick and me to college. I worked in my dad's shoeshine parlor on Saturdays and during the holiday school breaks. I remember a time when I wanted to buy an A2000 Wilson baseball glove in 1958 for $26. I asked my dad for the money and he told me to work during the Spring Break for the money. I made exactly $26 and bought my glove. I guess it was good luck because I made the All-City baseball team, was chosen to represent Wisconsin in an All-Star game in New York, and it helped to get a baseball scholarship to Northwestern University. In 1960 I was named to the All-Big Ten team at second base and In that year, I was asked to join the Detroit Tigers. The minimum wage in the Big Leagues was only 6,000 per year. I asked my Uncle how much money he made the previous year and he told me: "Close to 100,000 dollars!" That was all that I needed to know to choose dentistry over baseball!
Eventually I became an orthodontist, was the founding chairman of the Orthodontic Department at UCLA and retired in 1995 after 27 years. That's when my lovely wife Nancy and I got married in Corfu, Greece and where we got the idea to open a Greek restaurant first in Coronado and now in la Jolla! Our family of boys, Michael and Demetrios are both in college or graduated, and are pursuing their individual careers.